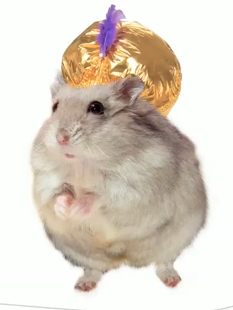 Genie of the teapot is a minor character of Dick Figures. He is a guinea pig-like genie who's teapot came from the anus of Flufferz. Unfortunatley unlike genies in other media, he seems to take most people's wishes literally. And he currently can't speak because of Red's wish. He was voiced by Eric Bauza.
Appearances
The Genie's first and only appearence so far. After an argument with Red, he can no longer speak, as Red wished that he would shut up.
Trivia
He is the fifth and last, so far, realistic animal (not animated) to have appeared in the series. (After Raccoon, Dragon Turtle, Kitty Amazing and Flufferz)
Ad blocker interference detected!
Wikia is a free-to-use site that makes money from advertising. We have a modified experience for viewers using ad blockers

Wikia is not accessible if you've made further modifications. Remove the custom ad blocker rule(s) and the page will load as expected.