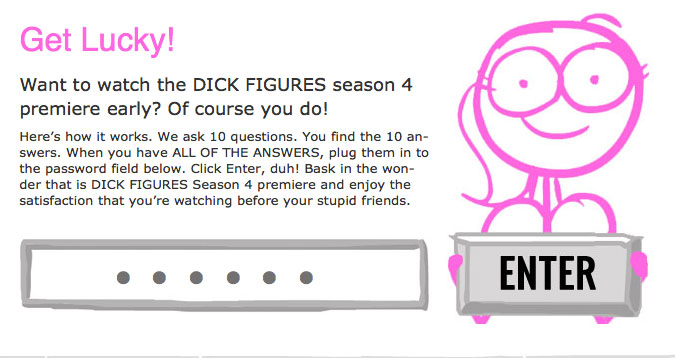 The Season 4 Sneak Peek Contest was a contest established by the DF Team so fans can get a preview of the first Season 4 Episode. In which fans visit the Dick Figures Website (www.thedickfigures.com), to try and get the 10-character password to be obtained one-by-one by answering 10 questions.
The password required is m8rrki3d9f (all specifically lower case), which allows access to the short 2:30 video "Losing Streakers."
Ad blocker interference detected!
Wikia is a free-to-use site that makes money from advertising. We have a modified experience for viewers using ad blockers

Wikia is not accessible if you've made further modifications. Remove the custom ad blocker rule(s) and the page will load as expected.